So I just wanted to post a new thread to show you guys what the UI start screen looks like. The menus in the old thread are pretty much still the same just with some minor improvements, so I won't be posting them again.
Start Screen:
This is what you'l see when you start up the game except animated. The binary in the background will be moving and there'll be circles floating around like the internet in Digimon the Movie.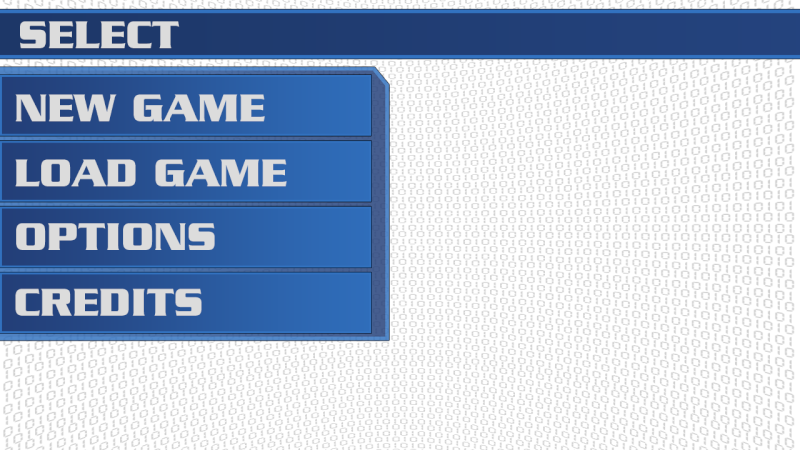 The is the menu you'll be lead to after hitting enter on whatever on the previous screen.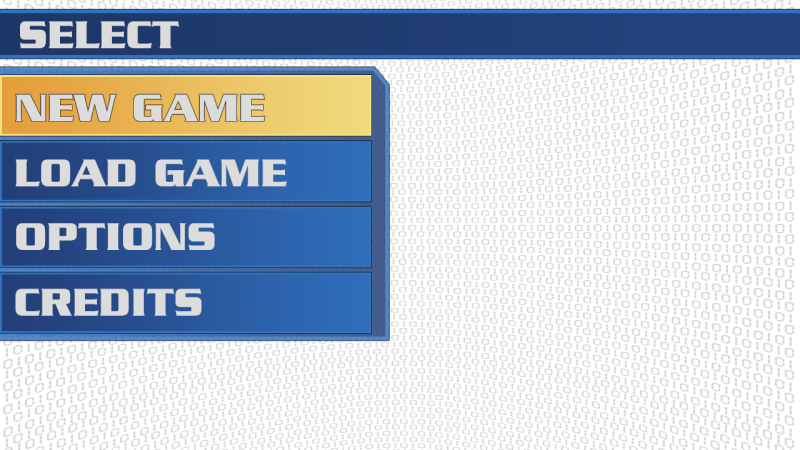 This is the highlighter that'll be shown when you hover over any of the options.