So how will this UI work? I assume the buttons on the left are items, player, and digimon stats. But are we getting rid of the menu below?

If so then where will praise, scold, and sleep go? I kinda want both, as in redesign the old menu to have the honeycomb feel and when the player uses items, digimon info, or the player info the full screen menu will show up.
Also if the player wants to go to the player info or digimon info how would those screens look like?
This is the digimon info screen of Digimon World 1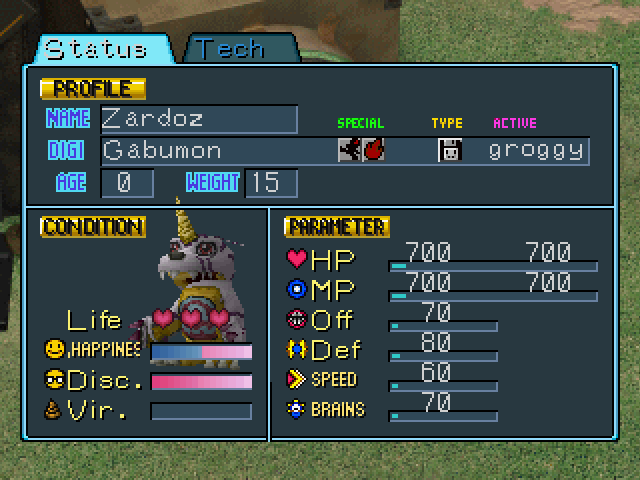 Here is the player info screen
I got these off the net but i can get every menu screen from the game since i have the emulator.